Ten tips for new buyers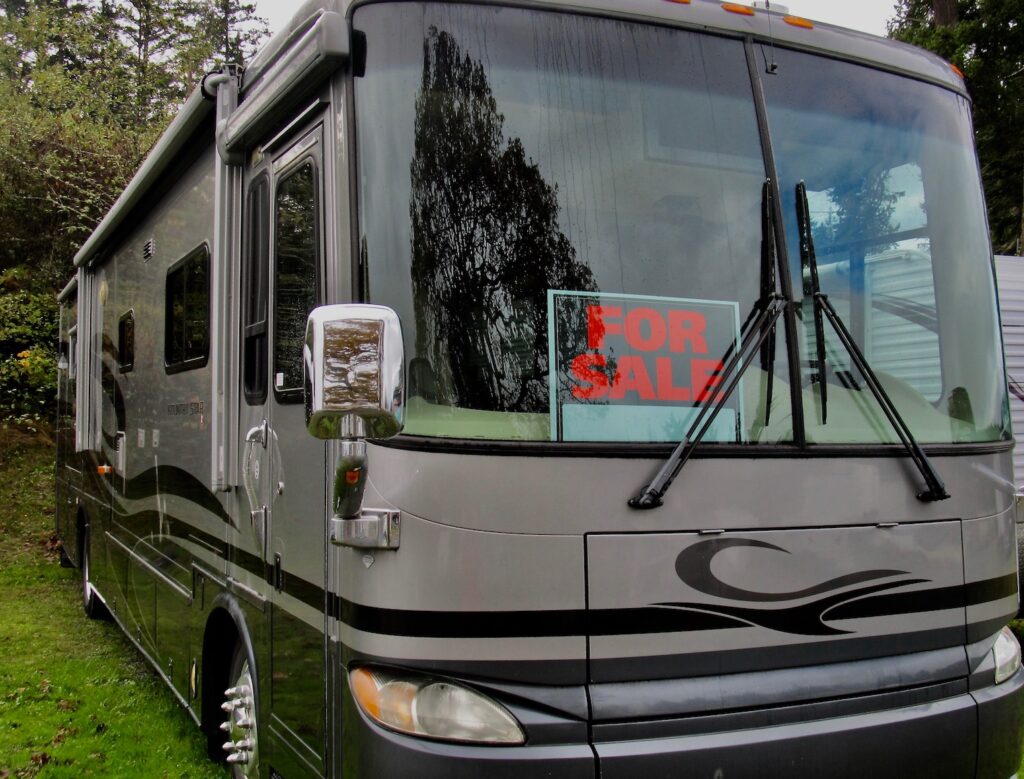 Over the last couple of years, recreational vehicles (RVs) have become increasingly popular. The COVID pandemic's requirements of social distancing, as well as increased housing prices, both play a role in more folks considering RVing as a lifestyle. But finding the right rig to suit your needs can seem like a daunting task, as we all have different needs and there are a seemingly endless variety of vehicles available. Let's try to simplify the decision-making process by discussing 10 tips for new buyers.
1. Decide on the intended use of your RV.
Do you want to live in it full time, or do you just want to hit the road and get away from the daily grind occasionally for a weekend adventure? Full-timers, especially those with family, will obviously require a larger rig with more amenities than an individual who just wants to camp occasionally. Many retired full-timers who live in northern climes head south for the winter, since subzero temperatures are not conducive for RV living. If you're not retired, you can still enjoy the RV life by taking shorter trips and winterizing your rig over the colder months.
2. Choose the type of RV that meets your needs.
Spend some time doing Internet research on various types of RVs: Class A's, Class B's, Class C's, truck campers, 5th wheels, and trailers, ranging in length from 45 to 12 feet. Regardless of your preference, one deciding factor is cost. Newer luxurious Class A's can cost upwards of $300,000, 5th wheels less than half that, and small trailers can be had for under $15,000. Keep in mind that drivable RVs may require the purchase of a tow car to get around once you arrive at a destination; non-motorized RV's obviously require a tow vehicle such as a truck or SUV with sufficient towing power for the intended trailer. Also keep in mind that RVs longer than 35 feet may not be suitable for many provincial parks or older campgrounds, which were designed for smaller rigs.
Consider joining a Facebook group to connect with other like-minded RVers, willing to share their advice and recommendations. Also, visit a dealership or RV show to get up-close and personal with various types of rigs. At this point, tell the salesperson you're not ready to buy … just looking … to take some pressure off the decision-making process.
3. Consider your options of buying new or used.
If finances allow, you might think that buying new would be the obvious choice; however, even new RVs, especially in the last couple of years, can come with a lot of issues. The demand for RVs is at an all-time high, often resulting in poorer quality control during manufacturing. Warranties may cover repairs but repeated visits to a Dealership and waiting for repairs takes the fun out of camping! Also, the price of a new RV typically depreciates 10 to 20% per year in the first few years, which supports a decision to buy a used rig, maybe 2 or 3 years old, that has had its warranty work completed by the seller.
Keep in mind that whether you buy new or used, maintenance and repairs are a part of ownership. If you're handy with tools, many issues can be resolved without involving a Dealership or repair technician. Tons of repair videos, involving everything from holding tanks to toilets are available on the Internet to walk you through the repair. Also, if you're in a campground, fellow RVers are often willing to provide advice and support if they are made aware of your problem.
4. Rent before buying.
Various companies provide rentable RVs, both drivable and towable (Google "RV Rentals" in your city). If you decide to rent a model that you expect to buy, spend some time planning your trip. What type of RV will you rent and for how long (a week should be plenty)? If you want to rent a towable, you will need to have an appropriate truck or SUV. What are your routes and destinations? Are there campgrounds available along the way (Google RVParky or AllStays)? If you're taking friends, does the RV allow for separate sleeping spaces? If pets are involved, make sure the unit is "pet friendly"… some do not allow pets.
Are you comfortable driving the rig you intend to rent? If not, take a test drive with the rental service. Also, ask them to show you how to hook up the electric, water, and sewer lines which you'll likely use at full-service campgrounds. Dumping your black-water tank can sometimes be a bit messy, but is a good learning experience. Read the RV manual for information about the various systems: electrical, hydraulic, water, holding tanks, heating, air conditioning, and propane. During your trip, keep notes of what you liked and didn't like about the RV so you can decide if it's the one for you. If not, you can always rent a different model before you buy.
5. Determine fair market value.
If you decide to purchase a used RV, spend some time on the Internet (RV Trader, Craigslist, Facebook) to establish a fair price. You'll notice a wide range of differences in asking price, based on how well the rig was maintained and the motivation of the seller to close the deal. Prices are typically lower in the fall months when camping season comes to a close, usually mid-October. Also, prices seem to be lower south of the Border, which has a larger number of RVs … it's all about supply and demand. On the other hand, buying closer to home has the advantage of more convenient access to the unit.
Words of caution: beware of Internet scammers who advertise RVs that they don't actually own. Many potential buyers have sent thousands of dollars as deposits and never heard from the seller again. Also, beware of buying an RV that is selling for a price "too good to be true." I know of a guy who bought a large Class A for one dollar, without an inspection, and spent more on repairs than he was able to sell it for!
6. Have the vehicle inspected.
As a newbie RVer, especially if buying used, have the vehicle inspected by a qualified technician. Their report of issues will help determine whether you even want to purchase this particular unit. If you feel technically competent and prefer to do your own inspection, consider using a checklist (https://camperreport.com/pdi-inspection-checklist/). Take as much time as you need to ensure everything is working to your satisfaction. Start by inspecting the maintenance records. While outside, climb up on the roof and look for cracks in the sealant, walk around the unit looking for warping or damage to the side walls, crawl underneath to inspect the undercarriage and suspension, check the tires' tread and age, and the condition of the battery. Tires and batteries are generally considered to have a five-year lifespan.
Inside, turn on all water taps including the water pump and all appliances, open and close all vents, blinds, and windows, flush the toilet, look for stains and soft spots in the flooring, and look everywhere … on the walls and in all the cupboards, closets, and storage areas for mold, which indicates leaks. If it's a drivable unit, note the mileage and have the seller take you for a test drive to see how it handles on the road. And don't be put off by a seller who gives the impression that you're too inquisitive … you can't ask enough questions. For each maintenance issue, discuss who will be responsible for the cost of repairs, which may lower the asking price considerably if you have to fix things.
7. Negotiate before making an offer.
Once you decide on a particular RV, check NadaGuides.com, which is like Kelly Blue Book when is comes to RVs, to see what it is selling for in your area. Regardless of whether you are buying privately or through a Dealership, consider some negotiating tactics before you agree on a price. After your inspection, let the seller know that you're in no hurry to buy and need to think about it for a few days. That alone is enough for some sellers to try to close the deal by lowering the price. Make sure you know your budget so you can use the argument that the unit is a little out of your price range. The seller may agree to a lower price that is within your price range. If you're looking during the fall months, suggesting that you might want to wait until next spring may result in a lower price since the seller certainly doesn't want to maintain the unit over the winter. Always offer 10 to 20% lower than the asking price, even for a new unit or especially for a new unit that is one year old … you'll be surprised how often it's accepted. The more you can convince the seller that you're a knowledgeable buyer, the more likely they will agree to a lower price.
8. Be aware of the paperwork involved in a purchase.
Once a price is agreed upon, make sure the details are specified on an "Offer to Purchase" form, which is available on the Internet. This form, which can be authorized by a Notary Public, will include all relevant information to ensure the transaction is legal and proper, with an appropriate back-out clause if conditions are not met as stipulated. Examine the Title to determine whether there are any Liens, which will have to be released before registration. A Bill of Sale is required in order to transfer the title of the vehicle and show proof of ownership.
Determine the cost of registration, insurance, and taxes on your RV. ICBC offers that information on its website.
9. Relocating your new rig.
With the paperwork completed, you'll need to move it to your home or a temporary storage area. Drivers are available for hire or you can do it yourself, making sure your insurance is valid for the rig in question. For example, you may be required to have an endorsement on your license for pulling a trailer over 10,000 pounds or driving a large RV with airbrakes, both of which involve a written and driving exam. Your insurance is not valid without the license, which is sort of a catch-22 since the rig has to get to the Driver Licensing Office to do the driving exam. If you intend to bring your RV across the Border from the US to Canada, check with US Customs and the Registrar of Imported Vehicles to verify the paperwork and inspection process. Within 45 days of importing an RV into Canada, an RIV (Registrar of Imported Vehicles) inspection must be completed in order to obtain a license.
10. Planning your maiden voyage.
Most people are very excited, and maybe a bit nervous, to begin their adventures in their new RV. Before doing so, spend a few days and nights, maybe in your driveway or a nearby campground, becoming familiar with living within the confines of a smaller space. And if you're a newbie, practice turning and backing up in a vacant parking lot. Take your time and expect multiple attempts to align it properly in a designated space, as you will be required to do at a campground without pull-through sites. A word of caution: ALWAYS use a spotter, preferably with 2-way headsets, to avoid hitting things above and on both sides of your rig. If you preplanned your rental trip (Tip #4), you'll need to make a lot of the same decisions. Because of the increasing number of RVs being purchased, ensure that your intended campgrounds have space — many are booked solid during the busy season. As a final comment: take your time and enjoy the journey as well as the destination … stay safe and make happy memories in your new RV!